Meredith Cagle, Executive Director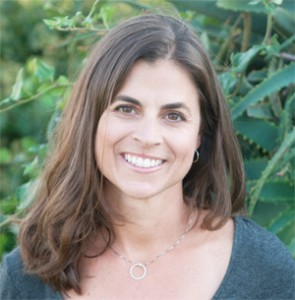 Meredith Cagle has served as the Executive Director since 2012. Meredith has over fifteen years of management and program development experience. She served on the Executive Management team at the City of Long Beach Department of Health and Human Services before establishing her own consulting company. Meredith has provided consulting services in the areas of speech writing, grant development and review, strategic planning, and community organizing for a number of organizations including Kaiser Permanente, the California Wellness Foundation, and the University of California at Los Angeles. She also consulted with businesses to sell local and national marketing opportunities for Plum District, an e-commerce site providing discount offers for moms.
Meredith has provided special events coordination in both professional and volunteer positions. Most recently, Meredith worked for the City of Newport Beach as a Special Events Coordinator responsible for the planning and implementation of the first (and second) Newport Peninsula July 4th event – 4th of July is for Families – a parade and festival attended by over 1,000 individuals.
Meredith serves or has served as a member of the Board of Directors for numerous charitable organizations including the Junior League of Orange County California, the Mariners Elementary School Foundation, the Harbor Council Parent Teacher Association, and as President of the Mariners Elementary School Parent Teacher Association.
Meredith holds a Bachelor of Science Degree in biological sciences from the University of California, Irvine and a Master of Public Health degree with an emphasis in community health education and promotion from the University of California, Los Angeles.
Meredith currently resides in Newport Beach with her husband, Jason, and their two daughters, Peyton and Piper.
---
Board of Directors
Jerry G. McGee
Chairman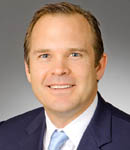 Jerry G. McGee is the Managing Partner of Framework Capital Partners, a Private Equity firm focused on energy and manufacturing. Previously, Mr. McGee had operating roles within portfolio companies of Denham Capital, an energy private equity firm with more than $7.9 billion in invested and committed capital. He has served on the Board of Directors and/or as CEO for Cadre Services, an energy services firm headquartered in Houston, BICarbon, Excel Communications and Vartec Telecom. Prior to his roles with Private Equity, Mr. McGee was President of Ambassadors, a NASDAQ company ranked 65th Best Company in America by Forbes.

He has extensive leadership experience with expertise in developing and executing corporate growth strategies. He serves or has served as a member of the Board of Directors for numerous charitable organizations including The Foundation for The Undefeated, Grand Prix Tours, the Los Angeles Sports Council, Special Olympics of California and as Chairman of the Board of Trustees for SITE. He has been a guest lecturer for California State University Fullerton speaking on the topic of incentives and company alignment toward purpose.

Mr. McGee is a graduate of the University of Southern California where he was a Dean's Scholar and Presidential Merit Scholar. He resides in Newport Beach, CA and is married with three sons.
Homer Bludau
Treasurer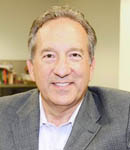 Homer Bludau spent 29 years as a City Manager in California, the last 10 years as City Manager of Newport Beach. He retired in September 2009. He has been actively involved with Irrelevant Week for the past six years.
Homer has been active in the following local organizations: the First Battalion First Marines Foundation (currently Chair), the Environmental Nature Center (Chair, two years); the OASIS Advisory Committee; the Commodores Club; Orange Coast Community Foundation, (Chair, four years), Founding Co-Chair of the Newport Beach Relay for Life (American Cancer Society event); and Our Lady Queen of Angels Catholic Church – Eucharistic Minister.
Homer has a Bachelor of Arts Degree in education from Texas State University and two master's degrees from the University of Arizona.
He is married to Janet and has two children and two grandchildren.

David W. McGill
Secretary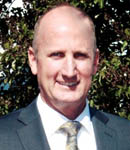 David W. McGill is the Deputy Chief of Police for the Newport Beach Police Department
(NBPD). Prior to being hired by the NBPD, he served with the Los Angeles Police Department for over 25 years, working a variety of assignments including various patrol and detective divisions, Anti-Terrorist Division, Internal Affairs Division, and as the Adjutant to the Chief of Staff.
David was raised in Newport Beach and he attended Corona del Mar High School. He earned a Bachelor of Science degree in Biology/Pre-Medicine at the University of California at Irvine, and a Masters Degree in Public Administration from California State University at Long Beach. He is a graduate of the West Point Leadership Program, California Commission on Peace Officer Standards and Training (POST) Executive Development Course, and the 212th Session of the Federal Bureau of Investigation's National Academy. He has been a member of the California Peace Officers' Association (CPOA) since 1997, and he is currently serving on the CPOA State Board of Directors.
David and his wife, Kim, raised their three children in Newport Beach, where they attended rival Newport Harbor High School. The adult children are now living in various parts of California while enrolled in higher education.
Mark Danner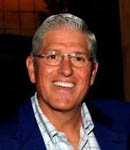 Mark Danner is the President and CEO of Straub Distributing, one of the top Anheuser-Busch wholesale distribution companies in the U.S., serving Orange County and portions of Riverside County, and employing 360 employees. In this role, Mark serves on the 20 member Anheuser-Busch wholesalers' Advisory Council, representing more than 500 Anheuser-Busch wholesalers, as well as on the Board of the California Beer and Beverage Distributors.
Prior to his current role, Mark was employed by Anheuser-Busch Company, Inc. in St. Louis, Missouri for 24 years. He held a number of positions, primarily in sales. This included roles as vice president of Region Sales in Chicago, vice president of National Retail Sales, and vice president of Business Development. He also served as vice president and general manager of Continental Europe, headquartered in Paris, France. There, he was responsible for operations in more than 50 countries and territories in Europe, Middle East and Africa.
Born and raised in Middletown, Ohio, Mark graduated from Brown University in Providence, Rhode Island with a B.A. in Anthropology and minor in Biology. After teaching for four years, he earned his MBA in Marketing from Columbia University in New York City.
Mark and Ann have three children, Tierney a junior at Santa Clara University, T.J., a freshman at Boston College, and Maggie a junior at Sage Hill School in Newport Beach.
Stan Frome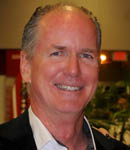 Stan Frome has been with Frome Investments for almost thirty years, a family owned real estate development/management firm that specializes in multi-tenant commercial industrial parks throughout Southern California. The company currently owns approximately 30 properties that total almost 2 million square feet with over 900 tenants.
Stan also serves as President of the Frome Family Foundation and is actively involved in supporting various local charities that include Goodwill Industries of OC, Special Olympics of OC, Hoag Hospital, Mater Dei High School, KidWorks and many other organizations that support the needs of our local communities.
He is a graduate of Loyola Marymount University where he earned a Bachelor of Business Administration.
Stan was born and raised in Orange County and continues to reside in Newport Beach where he has lived for over 35 years. He has been married to his beautiful wife Mari for over 20 years. They have two wonderful children, son Tobin and daughter Madeline.
Ralph Grippo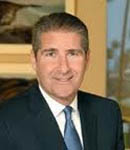 Ralph Grippo is President of Resort Properties for The Irvine Company, a 149-year-old, privately-held company best known for its comprehensive focus on the quality of life in the balanced, sustainable communities it has planned and developed on The Irvine Ranch® in Orange County, California. Ralph joined the Irvine Company and 2007 and oversees all operational aspects of the Irvine Company's growing portfolio of resort holdings. These include The Resort at Pelican Hill®, a 332-room ultra luxury, international destination resort with two 18-hole Fazio courses in Newport Coast; The Island Hotel Newport Beach™, a 295-room luxury hotel; the 536-room Hyatt Regency Irvine; Oak Creek Golf Club in Irvine; and approximately 500 boat slips at five marinas.
Ralph has worked in the luxury resort industry for more than two decades, including 17 years with The Ritz Carlton Hotel Company. Most recently, he was Ritz-Carlton's vice president and area general manager for China, responsible for seven luxury hotels with approximately 2,600 rooms and as general manager of the company's China flagship, The Portman Ritz-Carlton in Shanghai. Previously, Ralph was vice president and area general manager at The Ritz-Carlton Huntington Hotel & Spa in Pasadena, where he was responsible for the company's hotels in Southern California and Hawaii. In addition to these posts, he has vast experience in his 25 years in hospitality, holding senior management positions in various locations such as Japan, Los Angeles, New York, Boston and Puerto Rico.
Ralph has a Bachelor of Science degree in hotel and restaurant management from the University of Massachusetts Amherst.
John Hamilton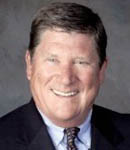 John Hamilton is President of the John W. Hamilton Company, a real estate development firm. John is also Founder of the Newport Sports Museum, a non-profit charity designed to promote youth involvement in organized sports.
John is active in a number of community organizations. He is the co-founder and Chairman of the IMPACT (Integrity, Maturity, Performance, Athletic Achievement, Commitment, Tenacity) Foundation, which presents the Ronnie Lott Trophy. The Lott Trophy is presented annually to the best Division One college defensive player with 50% of the selection criteria based on the athlete's character off the field as well as on it. John has served as Chairman of USC Hall of Fame since its inception in 1995. He is currently on the Board of Directors of the Nixon Library Foundation and he has been the president of both the Big Canyon Country and the Pacific Club. He previously served on the Board of Goodwill Industries.
John has a Bachelor of Science Degree in business administration from the University of Southern California.
He has been married to Kathy for more than 48 years. John has three children and ten grandchildren.
Parker S. Kennedy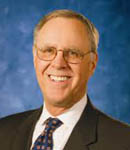 Parker S. Kennedy currently serves as the Chairman of First American Financial. From 2003 to 2010, Parker served as the chairman and CEO of The First American Corporation, a FORTUNE 500® company with revenues exceeding $8 billion. The company consisted of two primary divisions: title insurance and data. In June of 2010, the two divisions were separated into two companies. The insurance division retained the name First American (NYSE: FAF) and the data division is known as CoreLogic (NYSE: CLGX). After the split, Parker initially served as executive chairman of each company before focusing his efforts as chairman of First American.
Parker, who joined First American in 1977, was elected to the board of The First American Corporation in 1987. He also serves on the boards of directors of various charitable organizations, including the Fletcher Jones Foundation. He is a past chairman of the board of the Santa Ana Chamber of Commerce, the Bowers Museum, and the Orange County Council of the Boy Scouts of America. Parker is a past president of the American Land Title Association, as well.
He is a graduate of the University of Southern California, Los Angeles, where he was a two-year letterman in track and field, and a member of the Beta Theta Pi fraternity. After graduating from USC with a Bachelor of Arts Degree in social science and communication with a concentration in economics, he went on to earn a law degree from Hastings College of the Law, San Francisco.
Parker was born in Orange, Calif., where he now resides. He and his wife, Sherry, have two children and two grandchildren.
Jason Lavin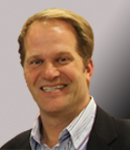 Jason Lavin is founder and CEO of Golden Communications, Inc. (GoldenComm), an Internet design and programming firm headquartered in Orange County, CA. Jason leads a team of more than 50 wildly talented employees and takes a hands-on approach to the strategy and success of more than 450 clients.
Jason is also the author and speaker of nation-wide Internet marketing seminars named "Excel-Your-Business" and "Master Your Webmaster." Since 2008, more than 5,000 business owners and marketing executives have attended Jason's workshops.
Jason is a graduate of University of Southern California (1992) and currently lives in Newport Beach with his wife, Brenda. Jason and Brenda have three children that attend Mariners Christian School (K-8) in Costa Mesa.


Jeremy Laster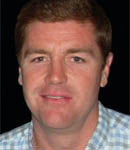 Jeremy Laster is the Vice President of Asset Management / Treasurer at Rancho Mission Viejo, a family-owned ranching, farming and real estate development company in South Orange County. At Rancho Mission Viejo, Jeremy is responsible for the strategic planning, development, operations and management oversight of all long-lived operating properties and assets owned by or managed by the company and related entities. Additionally, as Treasurer, he is actively involved in all investment transactions, cash management functions, and financial oversight at the corporate level.
Jeremy received his Bachelor of Arts degree in economics from Stanford University, where he was also a two-time NCAA champion and three-time All American on the varsity water polo team. Jeremy went on to represent the United States in Water Polo at the 1996 Olympic Games in Atlanta, Georgia.
Jeremy continues to give back to water polo by serving as a director at USA Water Polo, the national governing body for the sport in the United States. In addition, he serves on the Board of the Orange County Youth Sports Foundation, is active in the Round Table of Orange County, the Gentlemen's Haberdashery, and Stanford Professionals in Real Estate.
Jeremy was born and raised in Orange County, and currently resides in Newport Beach with his wife, Frandy, and their six children ages three through ten.
Patrick Niemann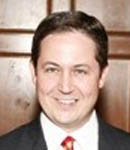 Patrick Niemann is a Partner with Ernst & Young, based in Los Angeles. Pat is Ernst & Young's Assurance Leader for Greater Los Angeles, managing a practice of over 300 client-serving professionals. Pat also serves clients as an Audit Partner, working primarily with technology, consumer product, and manufacturing clients, including public and private companies of various sizes. Pat also is Ernst & Young's Alumni Relations Partner for the western U.S. and in the past has been an industry sector leader and diversity leader for Ernst & Young's southwestern U.S. practice.
A graduate of the University of Southern California's Marshall School of Business, Pat remains involved with his alma mater. He currently is a member of the Board of Advisors for USC Marshall School's Leventhal School of Accounting, and is the Past President of the USC Accounting Circle Board. Pat is a past recipient of the Distinguished Service Award presented by the USC Leventhal School of Accounting. In the community, Pat volunteers time each week as a mentor at Bret Harte Middle School in South Central Los Angeles. Additionally, Pat represents Ernst & Young on the board of directors of the Los Angeles Area Chamber of Commerce, working with other corporate and civic leaders to promote local commerce.
Originally from St. Louis, Missouri, Pat has lived in Los Angeles for most of his career. Pat and his wife, Rebecca (an Ernst & Young alumna), have two young sons, Patrick, Jr. and Timothy.
Steve Rodosky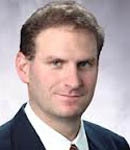 Steve Rodosky is a managing director in the PIMCO Newport Beach office and a portfolio manager covering Treasury bonds, agencies and futures. He is the lead portfolio manager for long duration strategies. Prior to joining PIMCO in 2001, Steve was vice president of institutional sales with Merrill Lynch.
Steve has 18 years of investment experience and holds a master's degree in financial markets from Illinois Institute of Technology. He received an undergraduate degree from Villanova University.
Steve is a twelve-year resident of Newport Beach, where he currently resides with his wife, Kim, and their six children, ages 6-17.
Charles Ruck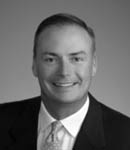 Charles Ruck is an attorney in the Orange County and New York offices of Latham & Watkins. Charles' practice focuses on mergers and acquisitions, capital markets, and general corporate and securities matters. He serves as primary outside counsel to a number of public and privately held companies and he regularly represents boards of directors and special committees in complex corporate governance matters. Mr. Ruck is a former member of Latham & Watkins' Executive Committee and currently serves as Chair of the firm's Strategic Client Initiative.
Charles formerly served as a clerk to the Honorable David M. Ebel, on the US Court of Appeals for the Tenth Circuit, and as negotiator for the US Trade Representative at the World Trade Organization in Geneva, Switzerland.
Charles received a Bachelor of Arts Degree from the University of California, Berkeley, and a law degree from the University of Michigan Law School.
Charles currently resides in Newport Beach with his wife and children.
Jack Rule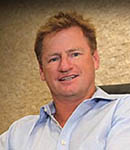 Jack Rule is the President and Owner of Mobile Trailer Works Inc., a maintenance company for the Intermodal transportation industry. Jack has been involved in this industry for over 30 years. His knowledge and expertise is derived from hands-on experience as a mechanic, a technical team leader, and now as an involved business owner.
Jack is an active member of the USC Scholarship Club, the California Chamber of Commerce, the Harbor Truckers Association, the Los Angeles Transportation Club, and the CVSA Federal Compliance Association. He also volunteers as a youth soccer coach at Our Lady Queen of Angels school.
Jack was born in Liverpool, England and immigrated to Michigan in 1969 and to Southern California in 1970. He has been a resident of Newport Coast since 1999, where he lives with his wife, Allison Thomas, and their two daughters, Lauren and Taylor, and son, Caden.
Carrie Williams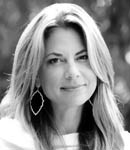 Carrie Williams is the founder and principal of Kitchen Table Marketing + Public Relations, a strategic marketing communications firm based in Newport Beach, California. Williams is a Newport Beach native and is one of the region's most accomplished and sought-after marketing and PR professionals, possessing more than two decades of experience in public relations, branding, marketing and journalism. During her career, she has held key account service and management positions with top international PR firms and has worked with Fortune 100 and 500 companies including Microsoft, the Ford Motor Company, Nestle, Kraft, Pepsi, Yahoo, Pizza Hut, and Target, among others. Currently, her firm's clients represent leading names in the hotel, real estate, retail, development, restaurant, and fitness/wellness industries. Williams also has extensive experience in working with non-profit organizations, including Project Open Hand, Project Angel Food, the Museum of Contemporary Art in Los Angeles, the Assistance League of Newport-Mesa, and Project Hope Alliance.
Williams currently serves as contributing editor to Riviera Magazine, as well as contributing writer for Interiors California Magazine. She previously served as editor-in-chief for Coast Kids Magazine and has written for Coast Magazine and Newport Beach Magazine. She graduated Phi Beta Kappa, Magna Cum Laude from the University of California, Los Angeles with a bachelor's degree in Communications and resides in Newport Beach with her husband – an action sports industry executive – and two daughters.

Neil LeVecke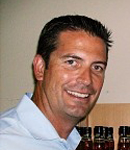 Neil LeVecke is President of LeVecke Corporation, a wholesale distributor and bottler of spirits and wine products. Representing a third generation in the family business, he has worked every position in the company since starting in 1993. Neil began his career in Hawaii working for Hawaiian Rectifiers as a state manager.
Neil attended Servite High School and went on to graduate from Loyola Marymount University in 1990. Neil married Tanya who he met at college. They have four children together and live in Newport Beach, CA. A dedicated family man, you can usually find him coaching one of his kids' teams or out in the surf on Saturday morning.


Brian Schaefgen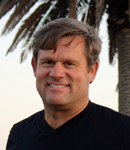 Brian Schaefgen is Chief Financial Officer of Mobilitie, a telecommunications infrastructure and real estate investment firm based in Newport Beach. He is responsible for the enterprise-wide financial and administrative operations of the organization, including corporate finance, planning, capital markets, human resources, risk management and tax functions.
Brian has over 20 years of financial and operational experience and has served as CFO, COO and Managing Director of privately held and public companies in the real estate, investment and travel industries. He currently serves as a member of the board of The Anthem Group, a Boston-based marketing and event-production company. Brian has served in board, officer and audit committee capacities of several nonprofit organizations, including ForKids, Big Brothers Big Sisters of Orange County and Families Forward.
Brian received his Bachelor of Business Administration from the University of Notre Dame. He is a certified public accountant and licensed real estate broker.
Brian resides in Laguna Beach with his wife and their three children.


Matt Willig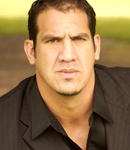 Matthew Willig is the Founder and President of Gigbone Productions, a Los Angeles based film and television production company. Matt is also a working actor, completing three studio-sized films and three Indy projects in the past two years. He had a major supporting role opposite Jennifer Aniston and Jason Sudeikis in "We're the Millers", the #1 grossing comedy of 2013. His television credits include recurring roles on the HBO hit series "Dexter" and most recently, a several episode arc on the #1 rated "NCIS", with Mark Harmon.
Matt attended the University of Southern California on a football scholarship where he was voted "Most Inspirational Player" by his peers his senior year. During his college career, he was a member of three Rose Bowl teams, winning one in 1990.
Matt is a retired NFL player. Originally undrafted, Willig nearly missed his opportunity to play in the NFL before signing as a free agent with the NY Jets. His dedication and perseverance led to an NFL career of 14 years. In 1999, while with the St. Louis Rams, he won the Super Bowl. He made a 2nd Super Bowl appearance in 2004 with the Panthers.
He makes his home in the valley of Los Angeles with his wife, Chris, and their two daughters. He's an avid golfer and loves anywhere there is sun and sand.