Daniel "Rudy" Ruettiger On Persevering, Believing In Yourself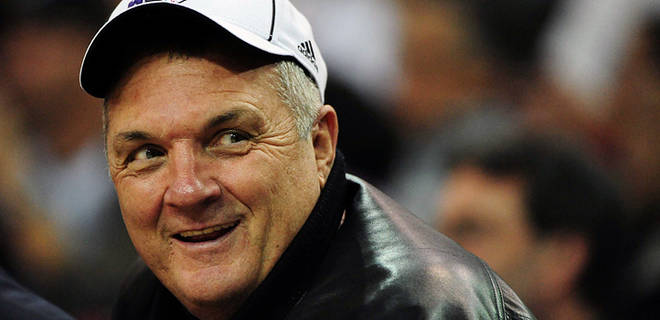 In a recent speech to Farm Bureau insurance agents at the Lafayette Hilton, inspirational hero Daniel "Rudy" Ruettiger pointed out the importance of persevering and believing in yourself, despite the thoughts of others.
Ruettiger related how on a visit to the White House for the viewing of the 'Rudy' movie, he recalled an incident that happened during grade school. A teacher had asked him the name of the 5th president of the US and he didn't know the answer. A response the teacher reacted to with derision. However, he did not allow the teacher's disdain to affect his self-belief.
The presentation by Ruettiger to the insurance agents was a part of the company's 2015 kickoff campaign, designed to help with goal-setting. Ruettiger told the 214 agents gathered that they should not allow themselves to be trapped by perceived obstacles, as this kind of thinking would significantly hinder their success.
Ruettiger, who is a former walk-on for Notre Dame, knows all about perseverance on and off the field. As a player, he was not among the big guys, at 5-foot-6 and 165-pounds, Ruettiger didn't fit the profile of the typical defensive lineman.
He spent 4 years at Notre Dame and only played 27 seconds of football during that time. But it was it was during the final play of his career that he made his mark. That performance so inspired his teammates that they carried him off the field at the end of the game.
Off the field, Ruettiger believed that his underdog story was the ideal plot for a successful motivational film, and for many years he tried to sell the idea to Hollywood movie producers. After years of failure, his determination eventually paid off when he had a meeting with the producer of the movie 'Hoosiers.'  He finally found someone who agreed that his story was worth telling, so the sports film 'Rudy' made it to the big screen in 1993.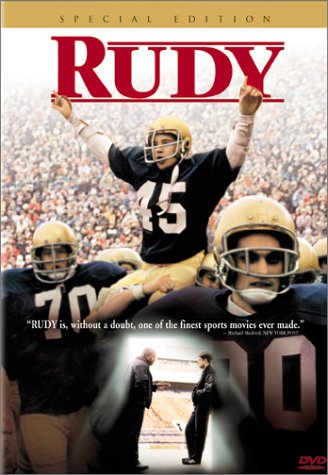 During his speech, Ruettiger underscored the need to be focused, and set career goals. He said this was much like an athlete would focus on the field of play, forgetting the noise of the crowd and everything else around that didn't directly impact the play.
He also told them that with integrity and hard work, nothing was impossible. It was simply a matter of controlling your thoughts, because thoughts determine behaviour. Ruettiger reminded his audience about the need to be passionate about their work, and urged them to "Show yourself to someone; excited people do great things."
---
Recent Posts
Recent Comments
Archives
Categories